Cooper Tires – Reviews and Ratings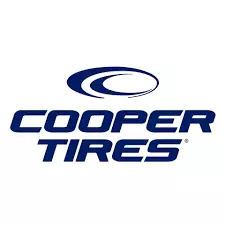 Drivers will always choose cheap alternatives when it comes to the replacement of worn-out tires. Beyond maintaining a budget, there are several safety ratings and functionality issues that must be put into consideration before purchasing tires.
This article discusses Cooper tires brand, looking into the popular tire models, customer satisfaction, and innovative approaches used by Cooper to improve its global tire market share.
PROS:
Innovative manufacturing technologies for ultimate tire safety
Favorable warranty conditions
Tire models are cheaper
CONS:
Restricted dealership makes it hard to find their products
Tires limited to specific car models
Cooper Tires Overview
Cooper Tire company was established in 1914 in Akron, Ohio as a facility to manufacture tire repair kits and patches. The company later ventured into the manufacture of replacement tires. The company took part in manufacturing military supplies and tires during the Second World War.
Cooper tires have since expanded, taking part in the acquisition and mergers of tire manufacturing plants all over the world. Through its cheaper products, the tire company has managed to acquire a sizable market share, controlling 5% of the total tire sales across North America as of 2019.
Cooper Tires had been appointed an original equipment manufacturer for Ford in 2013, though the agreement was terminated the same year. Cooper suppliers OEM tires for Volkswagen and Mercedes Benz GLE.
The company has been engaged in rigorous research, rolling out smart technologies that monitor tread wear. Their products are sold through authorized dealerships, selling multiple tire models for passenger vehicles, sports utility vehicles, trucks, and minivans. Cooper has manufacturing plants spread across China, the USA, Vietnam, Mexico, Serbia, and England.
The company is set to be fully acquired by Goodyear Tires following an agreement entered into by the two brands.
Cooper Popular Tire Models
Cooper tire models have been designed using unique technologies such as 3D micro-gauge siping and Stabiledge performance that enhances industry ratings, stability, handling, and traction.
Cooper Zeon LTZ
These tires are designed for sports and off-road driving. The tire model performs well under extreme snow and mud conditions. This model is designed with large spaces within its tread pattern to provide excellent traction and high performance when used as a sports tire.
Zeon LTZ tires incorporate Z-shaped deep sipes that stiffen the tread blocks improving steering on wet or muddy roads.
The treads of Zeon LTZ are adequately spaced out to cut through surface obstacles while limiting noises due to vibration and frictional contact.
These tires incorporate lugs on the shoulders to provide better traction on soft surfaces. Commonly used for light trucks and sport utility vehicles.
Cooper CS5 Ultra Touring
How easy is it for you to monitor tread wear on your tires? Cooper CS Ultra touring tires come with its own wear indicator that monitors wear and tear. This model is a high-performance tire common with sedans, luxury cars, and smaller SUVs.
The tire has excellent traction capabilities and a longer tread life as the manufacturing rubber is reinforced with silica. While driving and steering on the road surface, the grooves on the tire's tread remain locked making all the biting edges available for traction.
Cooper Evolution Tour
An all-season tire model designed for quiet and easy handling. The model has a touring tread compound that contributes to even tread wear, increasing overall tread life. The model manufactured using 3D micro-gauge siping technology has an enhanced grip and traction, retaining the tire's shape when cornering and braking.
The model is available in sizes ranging from 14 inches to 18 inches rim diameters.
Cooper Evolution Winter
Specialized snow tire model whose sizes range from 13 inches to 18 inches. Treads are designed for optimal traction, comfortable driving, and reduced noise levels. The tires are designed to offer snow-to-snow traction as most of the snow is retained within the outer grooves.
This tire model is manufactured using rubber that doesn't harden under extremely cold conditions.
Tread blocks have varying groove depths that strengthen and stabilizes individual blocks. The circumferential grooves on the tire offer maximum evacuation of water when driving on icy or wet roads.
Cooper Cobra Radial G/T All Season Tires
Affordable tire models are designed to offer highly responsive handling. The tires have good highway performance as it is manufactured with a notch on its center rib.
This model contains slots on its shoulder that improve traction while cornering and ensures even tire wear.
The highly durable tire model produces minimal noise when driving.
Cooper Lifeliner GLS All Season Tires
This tire model provides all-season traction, with high treadwear ratings. The tire model is designed with four circumferential grooves that effectively channel away water to improve wet traction.
Tread patterns are optimized to lower noise levels, improve handling, and offer driving comfort. Suitable for use with sedans, minivans, and select SUVs.
Cooper Warranty conditions
Cooper Tire offers a warranty to original purchasers and requires all claimants to produce proof of purchase. Cooper tires have a 45-day cash-back guarantee for all new tire purchases. Any defective repairs are covered by the company with a limited treadwear warranty of up to 80,000 miles.
Our Opinion
Cooper tires are cheaper alternatives, available in different sizes as compared to other companies. Though the company is facing stiff competition from well-established companies, it has strived to adopt cutting-edge technology to improve the safety of its tires.
The cheap tire alternatives are competing favorably with other brands in terms of NHTSA ratings. The tires are relatively durable, giving customers value for their money.
The brand has established a reputable customer base, with reviews from consumers indicating that some buyers have retained a cordial relationship with the company for over two decades. The company is also doing exceptionally well in honoring warranties and issuing rebates.
Some consumers have however posted negative reviews over the quick-wear of some models, citing poor performance under extreme weather conditions.
Long-term consumers opine that Cooper tire models perform well with smaller vehicles and tend to be problematic with larger vehicles.