Exceptional

Off-Road Maximum Traction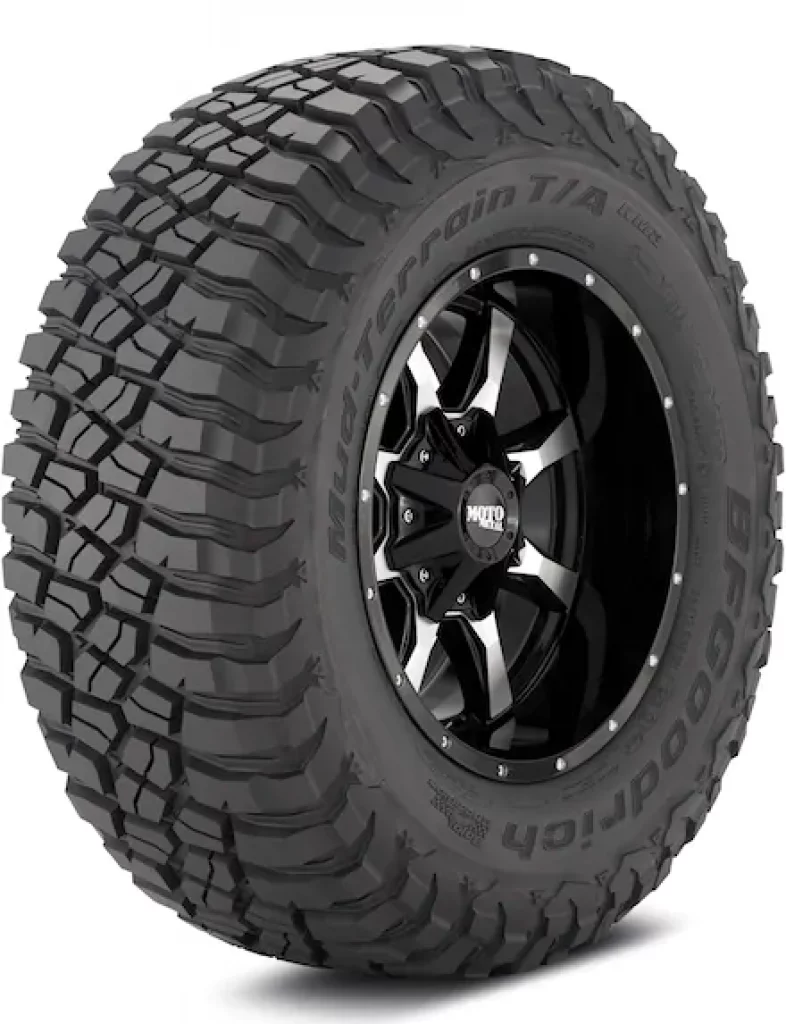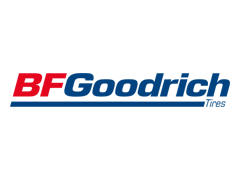 Mud-terrains are treacherous. The tough and rough terrains can overcome the most experienced drivers. Exploiting the full potential of your SUV, Jeep, or light truck on unpaved surfaces and enjoying a comfortable highway ride requires tough mud-terrain tires.
This review discusses the capabilities of BFGoodrich Mud-Terrain T/A KM3 tires, their construction technologies, performance levels on different roads, and their suitability for different vehicle models. The review provides an unbiased opinion on whether or not to purchase the tires.
Strong Sides
Utilize tough materials for extended durability
Quieter on highways than most mud-terrain tires
Remarkable wet road performance
Weak Sides
Costlier than most mud-terrain tires
BFGoodrich Mud-Terrain T/A KM3 outperforms 98% of tires in the Off-Road Maximum Traction category.
What are the features of the BFGoodrich Mud-Terrain T/A KM3?
BFGoodrich has utilized cutting-edge technologies to improve off-road traction and toughness of the Mud-Terrain T/A KM3 tires. They are engineered to provide a comfortable and quality highway ride. The manufacture of these tires relies on the durable Krawl-Tech compounds which are molded into symmetrical patterns.
Large tread blocks and notched shoulders ensure that these tires grip firmly onto rocky roads or loosely-packed surfaces like mud, dirt, or sand. The tires maintain sufficient contact with the terrains irrespective of the angles of approach.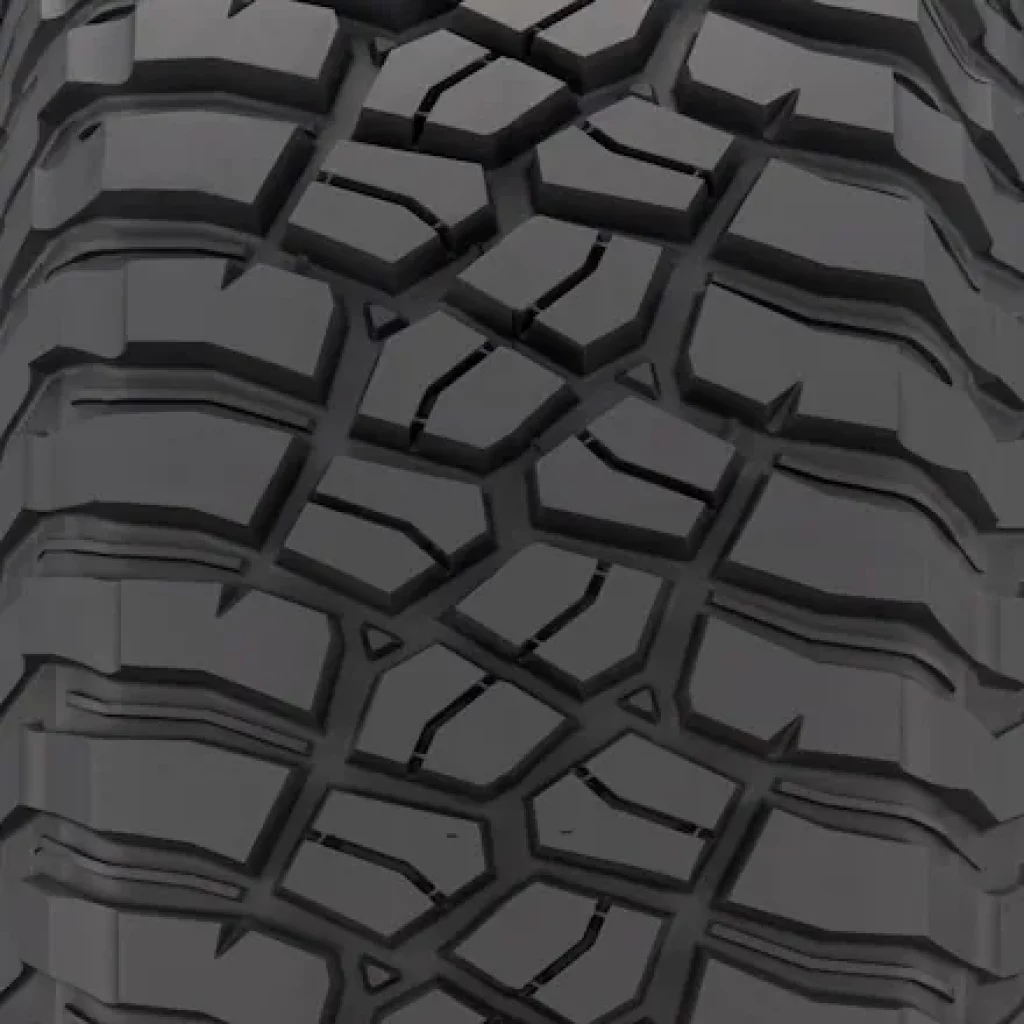 Sidewalls are designed based on the Traction-Armor Sidewall protection technology. The technology equips the tires with defense against cuts or abrasion by small rocks or chips. Tread grooves contain several bumpers that act as stone ejectors.
The ejectors enhance the self-cleaning characteristics of the tires. BFGoodrich Mud-Terrain T/A KM3 is perfectly prepared to conquer wet roads. It has wide circumferential grooves which are supplemented by lateral notches for better protection against hydroplaning. Independent tread blocks guarantee sufficient availability of biting edges to drive safely over snowy or icy surfaces.
To improve the durability of the Mud-Terrain T/A KM3, BFGoodrich utilizes thick rubber materials to manufacture the sidewalls. Internal tire casings are made from 3-ply polyester materials. Internal casings are reinforced using single-ply nylon material and stabilized using steel belts.
BFGoodrich Mud-Terrain T/A KM3 tires are available in multiple sizes that range between 15 and 22 inches.
How long does the BFGoodrich Mud-Terrain T/A KM3 tire last?
Unlike all-terrain tires, BFGoodrich does not provide tread life warranties or road hazard warranties for mud-terrain tires. The longevity of the tire depends on your driving behavior but should offer a decent service life given the tough materials used for its manufacture.
The tires have a uniformity warranty for the first year of the purchase or the first 2/32" of the tread wear. The company replaces all defective tires for the first year and up to six years at a prorated rate to cover manufacturing defects and poor workmanship.
Wet performance
BFGoodrich Mud-Terrain T/A KM3 tires perform impressively when driving on wet roads. The tires are equipped with deep grooves that guarantee the safe evacuation of surface runoffs to protect against hydroplaning and improve handling characteristics. The independent tread blocks maintain a reasonable footprint with the road surface for optimum wet traction.
That said, the tires have shorter braking distances on wet roads which is impressive considering that they are not specialized highway tires.
Dry performance
Driving on dry pavements with mud-terrain tires can sometimes be unbearable due to the instability and discomfort caused by the aggressive treads. BFGoodrich Mud-Terrain T/A KM3 defies all that.
These are tires that exhibit superb dry tarmac traction, firmly gripping on the road to offer you predictable handling and prompt responsiveness to steering controls. The thick sidewall materials do not impact cornering stability so much. You can maneuver around corners with ease. 
The tires post short braking distances on dry tarmac unlike other mud-terrain tires giving the drivers the confidence and safety they need when cruising on the dry highway or street roads.
Comfort performance
Of course, we expect mud-terrain tires to sacrifice driving comfort for superior off-road capabilities. However, most drivers prefer tires that balance off-road and highway performance.
That means, aggressiveness to conquer rough terrains and a comfortable or quality ride when cruising on highways or the streets. BFGoodrich has tried to lower the noise levels. For a mud-terrain tire, the noise levels are reasonable and the commuters can enjoy a decent quality on different roads.
Winter&snow performance
Winter conditions can be challenging even for the most seasoned drivers. The roads turn slippery and unpredictable, causing handling challenges. BFGoodrich Mud-Terrain T/A KM3 tires prove otherwise. They maintain sufficient contact with the road surface on light snow.
The independent tread blocks and lateral notches provide extra biting edges to increase the snow-on-snow traction. Response to steering controls remains modest. However, as the depth of the snow increases, handling gets challenging. Gaining stability in deep snow requires slight deflation of the tires. The tires can perform reasonably on icy roads even though they lack sipes.
Off-road performance
BFGoodrich Mud-Terrain T/A KM3 is a beast when it comes to off-road performance. They are designed to provide optimum performance on gravel and hard-packed roads. They eject any stones or debris that could initiate drilling. Tires maintain sufficient traction.
Mud-Terrain T/A KM3 tires are specialized for driving on muddy roads. The Terrain-Attack blocks ensure that the tires grip firmly on the slippery mud roads. It comes with remarkable handling confidence allowing drivers to explore unpaved country roads. The same performance is experienced when driving over sandy roads.
BFGoodrich Mud-Terrain T/A KM3 roll with simplicity over rocky roads. Drivers can enjoy a predictable grip on the road without worrying over punctures or drilling by sharp objects. The rubber compounds used for manufacturing the tires are flexible enough and grip varying rock sizes or boulders on the road.
Are BFGoodrich Mud-Terrain T/A KM3 good?
BFGoodrich Mud-Terrain T/A KM3 tire guarantees solid performance across terrains and impressive capabilities across seasons. They are engineered to last long and provide safety on different roads. These tires are a good choice for drivers who frequent highways and love the thrills of off-road adventures.
Tire sizes & specifications
| Tire size | Load index/ Speed rating | UTQG | Max load | Max Inflation | Tread Depth | Tire Weight | Wheel Diameter | Rim Width Range | Measured Rim Width | Section Width | Tread Width | Overall Diameter | Revs Per Mile | Country | |
| --- | --- | --- | --- | --- | --- | --- | --- | --- | --- | --- | --- | --- | --- | --- | --- |
| LT215/75R15 | 100/97Q C | | | 50 psi | 18/32″ | 40 lbs | 15 | 5.5-7″ | 6″ | 8.5″ | 7.2″ | 27.7″ | 751 | US | |
| LT235/75R15 | 110/107Q D | | | 65 psi | 18/32″ | 48 lbs | 15 | 6-7″ | 6.5″ | 9.3″ | 7.9″ | 28.9″ | 721 | US | |
| 30X9.5R15LT | 104Q C | | | 50 psi | 18/32″ | 46 lbs | 15 | 6.5-8.5″ | 7.5″ | 9.5″ | 7.1″ | 29.5″ | 705 | US | |
| 31X10.5R15LT | 109Q C | | | 50 psi | 18/32″ | 50 lbs | 15 | 7-9″ | 8.5″ | 10.6″ | 8.2″ | 30.5″ | 682 | US | |
| 32X11.5R15LT | 113Q C | | | 50 psi | 18/32″ | 55 lbs | 15 | 8-10″ | 9″ | 11.4″ | 9.2″ | 31.5″ | 659 | US | |
| 33X10.5R15LT | 114Q C | | | 50 psi | 18/32″ | 56 lbs | 15 | 7-9″ | 8.5″ | 10.6″ | 7.9″ | 32.5″ | 640 | US | |
| 33X12.5R15LT | 108Q C | | | 45 psi | 18/32″ | 58 lbs | 15 | 8.5-11″ | 10″ | 12.5″ | 9.4″ | 32.5″ | 640 | US | |
| 35X12.5R15LT | 113Q C | | | 45 psi | 18/32″ | 65 lbs | 15 | 8.5-11″ | 10″ | 12.5″ | 8.8″ | 34.5″ | 602 | US | |
| LT235/70R16 | 110/107Q D | | | 65 psi | 18/32″ | 48 lbs | 16 | 6-7.5″ | 7″ | 9.5″ | 8″ | 29″ | 718 | US | |
| LT245/75R16 | 120/116Q E | | | 80 psi | 18/32″ | 53 lbs | 16 | 6.5-8″ | 7″ | 9.8″ | 8″ | 30.5″ | 683 | US | |
| LT255/70R16 | 120/117Q E | | | 80 psi | 18/32″ | 55 lbs | 16 | 6.5-8″ | 7.5″ | 10.2″ | 8.4″ | 30.1″ | 691 | US | |
| LT255/85R16 | 123/120Q E | | | 80 psi | 18/32″ | 59 lbs | 16 | 6.5-8″ | 7″ | 10″ | 7.1″ | 33.1″ | 629 | US | |
| LT265/70R16 | 121/118Q E | | | 80 psi | 18/32″ | 58 lbs | 16 | 7-8.5″ | 8″ | 10.7″ | 8.8″ | 30.6″ | 679 | US | |
| LT265/75R16 | 123/120Q E | | | 80 psi | 18/32″ | 59 lbs | 16 | 7-8″ | 7.5″ | 10.5″ | 8.4″ | 31.7″ | 657 | US | |
| LT285/75R16 | 126/123Q E | | | 80 psi | 18/32″ | 64 lbs | 16 | 7.5-9″ | 8″ | 11.3″ | 9.3″ | 32.8″ | 634 | US | |
| LT305/70R16 | 124/121Q E | | | 75 psi | 18/32″ | 69 lbs | 16 | 8-9.5″ | 9″ | 12.2″ | 10.1″ | 32.8″ | 634 | US | |
| LT315/75R16 | 127/124Q E | | | 75 psi | 18/32″ | 73 lbs | 16 | 8-11″ | 8.5″ | 12.3″ | 10.2″ | 34.6″ | 602 | US | |
| 7.5R16LT | 116/112Q E | | | 80 psi | 18/32″ | 50 lbs | 16 | 5.5-7″ | 6″ | 8.7″ | 6.7″ | 31.8″ | 654 | US | |
| LT245/70R17 | 119/116Q E | | | 80 psi | 18/32″ | 56 lbs | 17 | 6.5-8″ | 7″ | 9.8″ | 8.8″ | 30.6″ | 681 | US | |
| LT255/65R17 | 114/110Q D | | | 65 psi | 18/32″ | 54 lbs | 17 | 7-9″ | 7.5″ | 10.2″ | 8.6″ | 30.1″ | 691 | US | |
| LT255/75R17 | 111/108Q C | | | 50 psi | 18/32″ | 55 lbs | 17 | 6.5-8.5″ | 7″ | 10″ | 8.2″ | 32.1″ | 649 | US | |
| LT265/65R17 | 120/117Q E | | | 80 psi | 18/32″ | 56 lbs | 17 | 7.5-9.5″ | 8″ | 10.7″ | 9″ | 30.6″ | 681 | US | |
| LT265/70R17 | 121/118Q E | | | 80 psi | 18/32″ | 58 lbs | 17 | 7-8.5″ | 8″ | 10.7″ | 8.6″ | 31.7″ | 657 | US | |
| LT285/70R17 | 121/118Q E | | | 80 psi | 18/32″ | 67 lbs | 17 | 7.5-9″ | 8.5″ | 11.5″ | 9.5″ | 32.8″ | 635 | US | |
| LT285/75R17 | 121/118Q E | | | 80 psi | 18/32″ | 67 lbs | 17 | 7.5-9.5″ | 8″ | 11.3″ | 8.6″ | 33.9″ | 614 | US | |
| LT295/70R17 | 121/118Q E | | | 80 psi | 18/32″ | 68 lbs | 17 | 7.5-10″ | 8.5″ | 11.8″ | 9.5″ | 33.3″ | 624 | US | |
| LT315/70R17 | 121Q E | | | 75 psi | 18/32″ | 74 lbs | 17 | 8-11″ | 9.5″ | 12.7″ | 10.4″ | 34.4″ | 604 | US | |
| 33X12.5R17LT | 120Q E | | | 75 psi | 18/32″ | 67 lbs | 17 | 8.5-11″ | 10″ | 12.5″ | 10.4″ | 32.5″ | 640 | US | |
| 35X12.5R17LT | 121Q E | | | 75 psi | 18/32″ | 75 lbs | 17 | 8.5-11″ | 10″ | 12.5″ | 9.8″ | 34.5″ | 602 | US | |
| 37X12.5R17LT | 124Q D | | | 50 psi | 18/32″ | 78 lbs | 17 | 8.5-11″ | 10″ | 12.5″ | 9.6″ | 36.5″ | 569 | US | |
| 37X13.5R17LT | 121Q E | | | 75 psi | 18/32″ | 82 lbs | 17 | 8.5-11″ | 11″ | 13.6″ | 10.5″ | 36.5″ | 554 | US | |
| 39X13.5R17LT | 121Q C | | | 45 psi | 18/32″ | 86 lbs | 17 | 8.5-11″ | 11″ | 13.6″ | 10″ | 38.5″ | 540 | US | |
| LT265/60R18 | 119/116Q E | | | 80 psi | 18/32″ | 57 lbs | 18 | 7.5-9.5″ | 8″ | 10.7″ | 9.5″ | 30.5″ | 682 | US | |
| LT275/65R18 | 123/120Q E | | | 80 psi | 18/32″ | 65 lbs | 18 | 7.5-9″ | 8″ | 11″ | 9.5″ | 32.1″ | 648 | US | |
| LT275/70R18 | 125/122Q E | | | 80 psi | 18/32″ | 64 lbs | 18 | 7-8.5″ | 8″ | 11″ | 9.2″ | 33.2″ | 627 | US | |
| LT285/65R18 | 125/122Q E | | | 80 psi | 18/32″ | 67 lbs | 18 | 8-10″ | 8.5″ | 11.5″ | 9.8″ | 32.6″ | 639 | US | |
| LT285/70R18 | 127/124Q E | | | 80 psi | 18/32″ | 70 lbs | 18 | 7.5-9.5″ | 8.5″ | 11.5″ | 9.3″ | 33.7″ | 616 | US | |
| LT295/70R18 | 129/126Q E | | | 80 psi | 18/32″ | 74 lbs | 18 | 7.5-10″ | 8.5″ | 11.8″ | 9.9″ | 34.3″ | 607 | US | |
| LT305/60R18 | 121/118Q E | | | 75 psi | 18/32″ | 69 lbs | 18 | 8.5-11″ | 9″ | 12.2″ | 10.5″ | 32.4″ | 642 | US | |
| LT325/65R18 | 127Q E | | | 75 psi | 18/32″ | 76 lbs | 18 | 9-12″ | 9.5″ | 13″ | 10.9″ | 34.6″ | 601 | US | |
| 33X12.5R18LT | 118Q E | | | 75 psi | 18/32″ | 69 lbs | 18 | 8.5-11″ | 10″ | 12.5″ | 10.6″ | 32.5″ | 640 | US | |
| 35X12.5R18LT | 123Q E | | | 75 psi | 18/32″ | 74 lbs | 18 | 8.5-11″ | 10″ | 12.5″ | 10.1″ | 34.5″ | 602 | US | |
| 37X12.5R18LT | 128Q E | | | 75 psi | 18/32″ | 79 lbs | 18 | 8.5-11″ | 10″ | 12.5″ | 9.4″ | 36.5″ | 569 | US | |
| 37X13.5R18LT | 128Q E | | | 75 psi | 18/32″ | 81 lbs | 18 | 8.5-11″ | 11″ | 13.5″ | 10.6″ | 36.5″ | 569 | US | |
| LT275/65R20 | 126/123Q E | | | 80 psi | 18/32″ | 68 lbs | 20 | 7.5-9.5″ | 8″ | 11″ | 9.5″ | 34.1″ | 610 | US | |
| LT285/55R20 | 122/119Q E | | | 80 psi | 18/32″ | 66 lbs | 20 | 8-10″ | 9″ | 11.7″ | 10.7″ | 32.4″ | 643 | US | |
| LT295/55R20 | 123/120Q E | | | 80 psi | 18/32″ | 67 lbs | 20 | 8-10″ | 9.5″ | 12.2″ | 11.5″ | 32.8″ | 635 | US | |
| LT295/60R20 | 126/123Q E | | | 80 psi | 18/32″ | 73 lbs | 20 | 8-10″ | 8.5″ | 11.8″ | 10.8″ | 33.9″ | 613 | US | |
| LT295/65R20 | 129/126Q E | | | 80 psi | 18/32″ | 76 lbs | 20 | 8-10″ | 8.5″ | 11.8″ | 10.2″ | 35.1″ | 592 | US | |
| LT305/55R20 | 121/118Q E | | | 75 psi | 18/32″ | 73 lbs | 20 | 8.5-11″ | 9.5″ | 12.4″ | 11.1″ | 33.2″ | 626 | US | |
| LT325/60R20 | 126/123Q E | | | 75 psi | 18/32″ | 79 lbs | 20 | 9-12″ | 9.5″ | 13″ | 11.1″ | 35.4″ | 588 | US | |
| 33X12.5R20LT | 114Q E | | | 75 psi | 18/32″ | 67 lbs | 20 | 8.5-11″ | 10″ | 12.5″ | 11.1″ | 32.5″ | 640 | US | |
| 35X12.5R20LT | 121Q E | | | 75 psi | 18/32″ | 75 lbs | 20 | 8.5-11″ | 10″ | 12.5″ | 10.8″ | 34.5″ | 602 | US | |
| 37X12.5R20LT | 126Q E | | | 75 psi | 18/32″ | 80 lbs | 20 | 8.5-11″ | 10″ | 12.5″ | 10.5″ | 36.5″ | 569 | US | |
| 37X13.5R20LT | 127Q E | | | 75 psi | 18/32″ | 83 lbs | 20 | 8.5-11″ | 11″ | 13.6″ | 11.1″ | 36.5″ | 569 | US | |