Normal

High Performance All-Season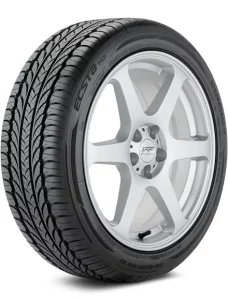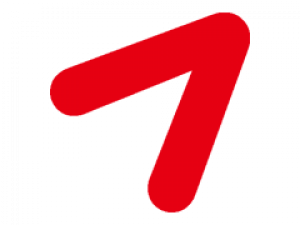 Every driver chooses tires according to needs and finances. The Kumho Ecsta PA31 is a nice choice for those who look for an affordable tire with a good road grip. PA31 can offer you enough performance both on wet and dry surfaces with a low noise level for a fair price.
Pros
Offers good grip and traction in both dry and wet conditions
Great option for budget-minded drivers
Controllable and predictable at high speeds on a dry and wet surface
Above-average snow traction making it applicable for light snow
Cons
At highway speeds, some road noise coming from the tires
Not the best choice for maximum grip in snowy or icy conditions
Kumho Ecsta PA31 outperforms 91% of tires in the High Performance All-Season category.
Tread Pattern & Technical Specs
The Kumho Ecsta PA31 is a high-performance all-season tire designed for mid-level sports cars, sporty coupes, and powerful sedans to use for everyday street driving with long-lasting treadwear reliability.
The Ecsta PA31 is created to offer exceptional handling in both wet and dry conditions, with Kumho's unrivaled combination of ride smoothness, low noise, and all-season traction even on light snow.
The Kumho Ecsta PA31 tires have an advanced technology tread compound that combines high-performance handling and all-season traction with long tread life. Its compound is molded into a directional tread pattern that results in even tire wear, responsive steering, cornering stability, and braking traction in all weather conditions.
In wet or snowy weather conditions improved traction is provided by the directional tread pattern together with four circumferential and many cross grooves that assist in rapid water removal to avoid hydroplaning.
To improve steering response and prolong tread life, a tire`s internal structure is equipped with Kumho`s ESCOT Technology which reduces cord tension in the sidewall.
Wet performance
The Kumho Ecsta PA31 is a tire that offers good wet weather performance. The traction is nice in the wet and the vehicle's behavior on the road is decent. The hydroplaning performance is also good. On the highway, the PA31 remains controllable and predictable. Overall, this is a nice tire for driving in wet weather conditions.
Dry performance
Kumho Ecsta PA31 tires show themselves well for dry weather conditions. They have solid dry traction and good handling at high speeds. The steering feels heavier and more precise but not as quick. Under hard cornering, PA31 may complain a little but settle into the turn nicely. The Ecsta PA31 is a good choice for those who want a good dry grip and handling on their vehicle.
Comfort performance
Kumho Ecsta PA31 tires provide a comfortable ride with minimal road noise. Despite an aggressive tread pattern, the ride quality is not that bad. However, at highway speeds, there may be heard a slight whistling noise of a tire and feel the wheel bouncing. The main advantages of the PA31 are controllability and stability on the road.
Winter&snow performance
The Kumho Ecsta PA31 is a tire with above-average snow traction. The tire is all-season, however, it's not intended for severe snow and ice conditions which may result in winter traction. The tread of the Ecsta PA31 has problems removing slush and snow from the grooves. Although, the Kumho Ecsta PA31 is applicable for light snow.
How Kumho Ecsta PA31 Looks on Cars – Check out Custom Projects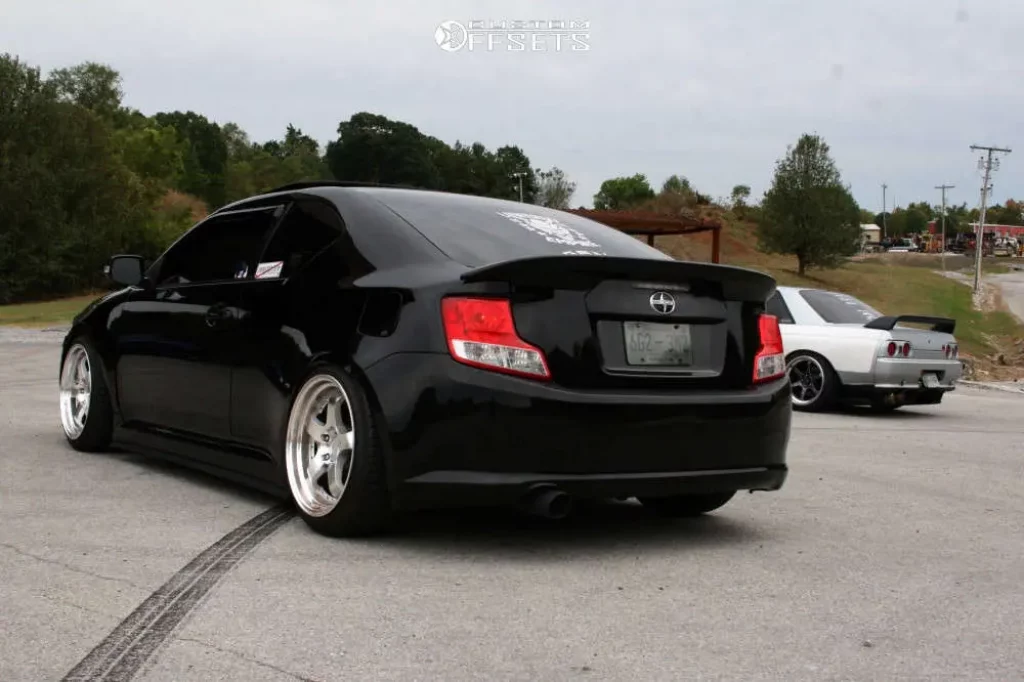 Tire sizes & specifications
| Tire size | Load index/ Speed rating | UTQG | Max load | Max Inflation | Tread Depth | Tire Weight | Wheel Diameter | Rim Width Range | Measured Rim Width | Section Width | Tread Width | Overall Diameter | Revs Per Mile | Country | |
| --- | --- | --- | --- | --- | --- | --- | --- | --- | --- | --- | --- | --- | --- | --- | --- |
| 175/65R15 | 84V SL | 500 A A | | 51 psi | 11/32″ | 18 lbs | 15 | 5-6″ | 5″ | 7″ | 4.9″ | 24″ | 866 | CN | |
| 185/55R15 | 82V SL | 500 A A | | 51 psi | 11/32″ | 18 lbs | 15 | 5-6.5″ | 6″ | 7.6″ | 5.9″ | 23″ | 902 | CN | |
| 195/50R15 | 82V SL | 500 A A | | 51 psi | 10.5/32″ | 18 lbs | 15 | 5.5-7″ | 6″ | 7.9″ | 7.2″ | 22.7″ | 915 | CN | |
| 195/55R15 | 85V SL | 500 A A | | 51 psi | 10.5/32″ | 18 lbs | 15 | 5.5-7″ | 6″ | 7.9″ | 7″ | 23.4″ | 888 | CN | |
| 205/50R15 | 86V SL | 500 A A | | 51 psi | 11/32″ | 19 lbs | 15 | 5.5-7.5″ | 6.5″ | 8.4″ | 6.5″ | 23.1″ | 899 | CN | |
| 195/60R16 | 89V SL | 500 A A | | 51 psi | 11/32″ | 21 lbs | 16 | 5.5-7″ | 6″ | 7.9″ | 6″ | 25.2″ | 824 | CN | |
| 225/55R16 | 99V XL | 500 A A | | 50 psi | 10.5/32″ | 26 lbs | 16 | 6-8″ | 7″ | 9.2″ | 7.4″ | 25.7″ | 808 | CN | |
| 235/60R16 | 100V SL | 500 A A | | 51 psi | 10.5/32″ | 28 lbs | 16 | 6.5-8.5″ | 7″ | 9.4″ | 8.2″ | 27.1″ | 767 | CN | |
| 235/60R16 | 100V SL | 500 A A | | 51 psi | 10.5/32″ | 28 lbs | 16 | 6.5-8.5″ | 7″ | 9.4″ | 8.2″ | 27.1″ | 767 | CN | |
| 245/50R16 | 97V SL | 500 A A | | 51 psi | 10.5/32″ | 27 lbs | 16 | 7-8.5″ | 7.5″ | 10″ | 9.1″ | 25.7″ | 808 | CN | |
| 215/35R18 | 84V XL | 500 A A | | 50 psi | 10.5/32″ | 20 lbs | 18 | 7-8.5″ | 7.5″ | 8.6″ | 7.5″ | 23.9″ | 869 | CN | |
| 215/55R18 | 95V SL | 500 A A | | 51 psi | 10.5/32″ | 24 lbs | 18 | 6-7.5″ | 7″ | 8.9″ | 7.6″ | 27.3″ | 761 | CN | |
| 245/55R18 | 103V SL | 500 A A | | 51 psi | 11/32″ | 30 lbs | 18 | 7-8.5″ | 7.5″ | 10″ | 7.8″ | 28.6″ | 726 | CN | |