Decent

Off-Road Maximum Traction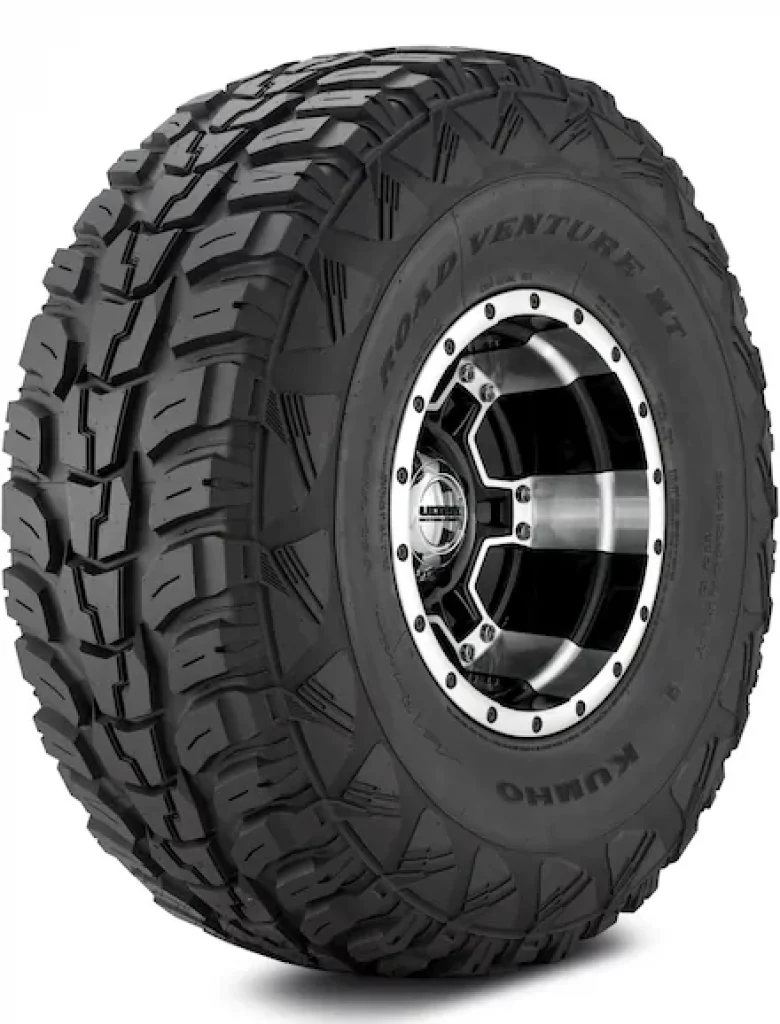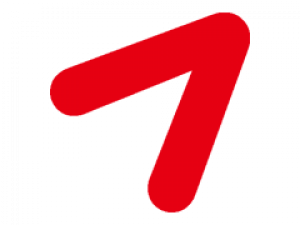 Every driver prefers purchasing sets of tires that satisfy their routine highway commutes and allow them to test the limits of off-road adventures. By design, mud-terrain tires feature aggressive tread patterns that maximize off-road capabilities that can affect highway performances. Kumho Tires offers the Road Venture MT KL71 tires for balanced performances on different roads.
This review highlights the technical specifications of Kumho Road Venture MT KL71 tires, their performance characteristics, and their suitability for use on full-size SUVs, light trucks, pickup trucks, and Jeeps. It also offers impartial purchasing advice.
Positives
Competitive Pricing
Superb traction on different surfaces
Available in multiple sizes
Negatives
Weaker sidewall compared to other mud-terrain tires
Kumho Road Venture MT KL71 outperforms 90% of tires in the Off-Road Maximum Traction category.
What are the features of the Kumho Road Venture MT KL71? 
Kumho Tires responded well to the driving needs of off-roaders by developing the aggressive Road Venture MT KL71 tire. It utilizes a chip and cut-resistant tread compound molded into a directional pattern. They are specialized for mud driving by incorporating center blocks with shoulder lugs that have alternating widths. To retain their self-cleaning capabilities, the tires contain well-spaced stone ejectors that clear dirt from the grooves of the tire.
The sidewalls of Kumho Road Venture MT KL71 tires contain lugs that increase the biting edges needed for driving on loosely-packed roads. Rough terrains are no ordinary match to regular tires. That is why Kumho Tires combine several technologies to reinforce the sidewalls and enhance the durability of the tires. Internal tire structures are made from a pair of tensile steel belts. They also contain nylon plies.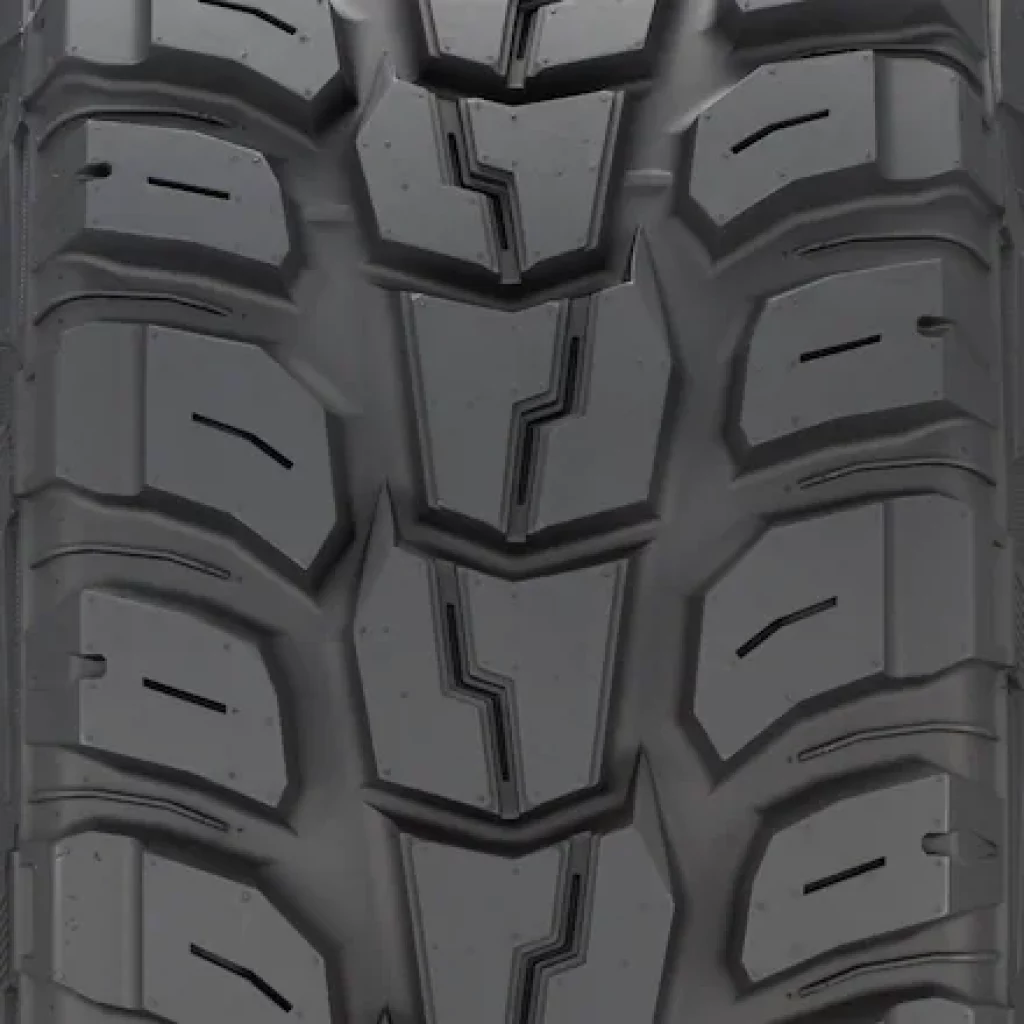 To improve the quality and comfort of the ride, Kumho uses unique rubber compounds which are sandwiched between the steel belts and the treads. The rubber material improves the shock and vibration absorption characteristics of the tires. 2-ply polyester cords are utilized to complement the stress absorption capabilities of Road Venture MT KL71 tires.
These tires have limited performance when driving over deep snow and ice. They are available in multiple sizes ranging between 14 and 24-inch wheel diameters.
While Off-Road Maximum Traction tires, which are often called mud tires, are branded with the M+S symbol and able to churn through deep snow, their typical oversize applications and limited use of snow-biting sipes in their large smooth lugs can challenge their on-road wintertime traction on packed snow and icy surfaces.
How long does the Kumho Road Venture MT KL71 tire last?
There is no tread life or manufacturer's road hazard warranty offered by Kumho Tires for the Road Venture MT KL71 tire products. The only guarantee for the durability of the tires lies in the high-strength construction materials and driving habits.
There is a limited uniformity warranty that lasts for one year or the first 2/32" of the tread wear. Kumho Tires caters to replacement costs for any defects arising from low-quality manufacturing materials or poor workmanship for the first 6 years.
The tires do not have any tread wear indicators. It is upon the driver to continuously monitor the tires for any signs of tread wear.
Wet performance
The aggressive tread pattern on Kumho Road Venture MT KL71 tires leaves huge voids. These voids are essential for the expulsion of surface runoffs when driving in rainy conditions. The center blocks maintain a large footprint with the wet roads to provide sufficient wet traction. Drivers can enjoy reasonable handling and modest braking distances. 
Dry performance
Kumho Road Venture MT KL71 tires perform modestly when compared to average highway tires. In fact, you are likely to confuse them for standard highway tires. The directional tread pattern and an optimized center block ensure that the tires have sufficient dry traction that improves steering responses and handling at high speed.
The tires utilize special rubber materials that improve their flexibility. Negotiating corners at different speeds should not be a big deal here. For routine street commuting, these tires will serve you well.
Comfort performance
Kumho Tires utilizes different technologies to improve the overall quality of the ride. The first is the special rubber material between the treads and the reinforcement steel belts. They act as shock absorbers. In case you are driving over bumpy roads or irregular surfaces, you are assured that the cabin will remain calm. Polyester cords absorb and distribute the road stresses evenly, preventing transfer into the vehicle.
The directional tread pattern plays a big role in controlling the noise levels. You are likely to keep the conversation going even when cruising at high speed. Overall, the ride quality surpasses that of most mud-terrain tires.
Winter&snow performance
Kumho Road Venture MT KL71 tires exhibit impressive results when driving on fresh or light snow. The tires have sufficient traction which manifests in form of easy handling and responsiveness to steering controls.
As the snow deepens, traction reduces. The tires become a little unresponsive to steering. The deep lugs prevent sipes from sufficiently biting onto the snow. The same applies to icy roads. Driving safety reduces significantly. If driving under extreme winter conditions, it is advisable to have a set of winter tires that will guarantee better handling and safety.
Off-road performance
Kumho Road Venture MT KL71 tires offer impressive off-road performance. The tires grip perfectly on hard-packed and gravel roads. They remain responsive to steering controls and can eject small debris from the grooves as they contain well-spaced stone ejectors. 
Wide shoulder lugs and highly-voided tread patterns ensure that the tire can dig into loosely packed, sandy, and muddy roads. The self-cleaning treads ensure the availability of gripping edges at every stage of the ride. 
These tires can freely roll over rocky roads. They are flexible enough to grip varying rock sizes. The tread compounds are chip-resistant meaning they provide sufficient protection against drilling and puncturing. One downside is the light construction of the sidewall. It can cause challenges when driving over roads with larger rocks.
Are Kumho Road Venture MT KL71 good? 
Drivers working on a tight budget should have Kumho Road Venture MT KL71 in their purchase shortlists. These tires have remarkable off-road performance characteristics. They perform as well as most highway tires. For a mud-terrain tire, the ride quality and comfort are admirable. 
Tire sizes & specifications
| Tire size | Load index/ Speed rating | UTQG | Max load | Max Inflation | Tread Depth | Tire Weight | Wheel Diameter | Rim Width Range | Measured Rim Width | Section Width | Tread Width | Overall Diameter | Revs Per Mile | Country | |
| --- | --- | --- | --- | --- | --- | --- | --- | --- | --- | --- | --- | --- | --- | --- | --- |
| 27X8.5R14LT | 95Q C | | | 50 psi | 18/32″ | 32 lbs | 14 | 6-7.5″ | 6.5″ | 9.3″ | 6.8″ | 26.8″ | 746 | KR | |
| LT225/75R16 | 115/112Q E | | | 80 psi | 18/32″ | 44 lbs | 16 | 6-7″ | 6″ | 8.8″ | 7.3″ | 29.3″ | 682 | KR | |
| LT245/75R16 | 120/116Q E | | | 80 psi | 18.5/32″ | 50 lbs | 16 | 6.5-7.5″ | 7″ | 9.8″ | NA | 30.7″ | 681 | KR | |
| LT265/75R16 | 123/120Q E | | | 80 psi | 18.5/32″ | 55 lbs | 16 | 7-8″ | 7.5″ | 10.5″ | NA | 31.9″ | 656 | KR | |
| LT305/70R16 | 124/121Q E | | | 65 psi | 18.5/32″ | 68 lbs | 16 | 8-9.5″ | 9″ | 12.2″ | 9.5″ | 33.1″ | 628 | KR | |
| 37X13.5R20LT | 127Q E | | | 65 psi | 21.5/32″ | 85 lbs | 20 | 8.5-11″ | 11″ | 12.5″ | 10.7″ | 37″ | 565 | KR | |