Decent

High Performance All-Season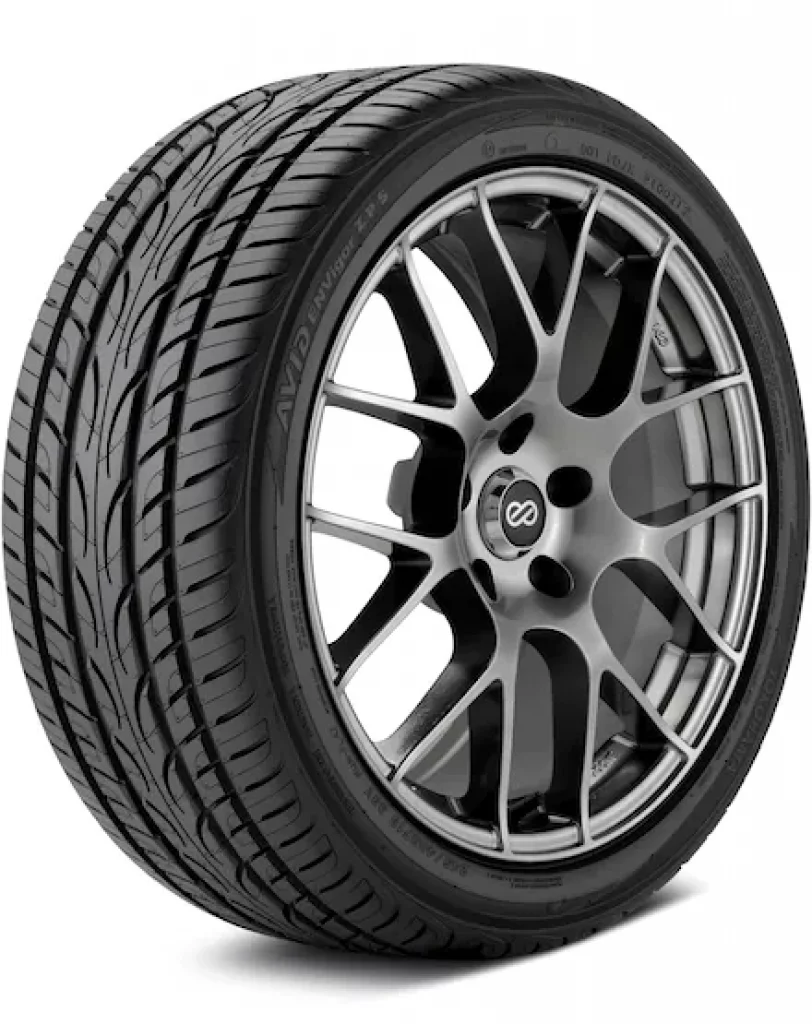 The AVID ENVigor ZPS is Yokohama's High Performance All-Season radial developed to meet the year-round driving needs of sports car, coupe and sedan drivers. This tire can provide temporary extended mobility for a distance of up to 50 miles at 50 mph in the event a puncture allows complete air pressure loss.
The AVID ENVigor ZPS radial tire has a special tread compound that helps it work well in all kinds of weather. The five-rib directional pattern helps it stay stable when you're driving, and the angled grooves and adaptive 3D sipes help it grip the road better in wet or snowy conditions.
The AVID ENVigor ZPS radial's internal structure features two steel belts that are reinforced by jointless nylon belt covers and belt edge strips. The belts are spirally wound to provide long-term integrity under demanding conditions while reducing tire weight and promoting more uniform ride quality. Two rayon cord body plies help provide predictable handling while absorbing road shock. Yokohama's Variable Pitch Sequencing (VPS) reduces tread pattern noise for a more peaceful ride.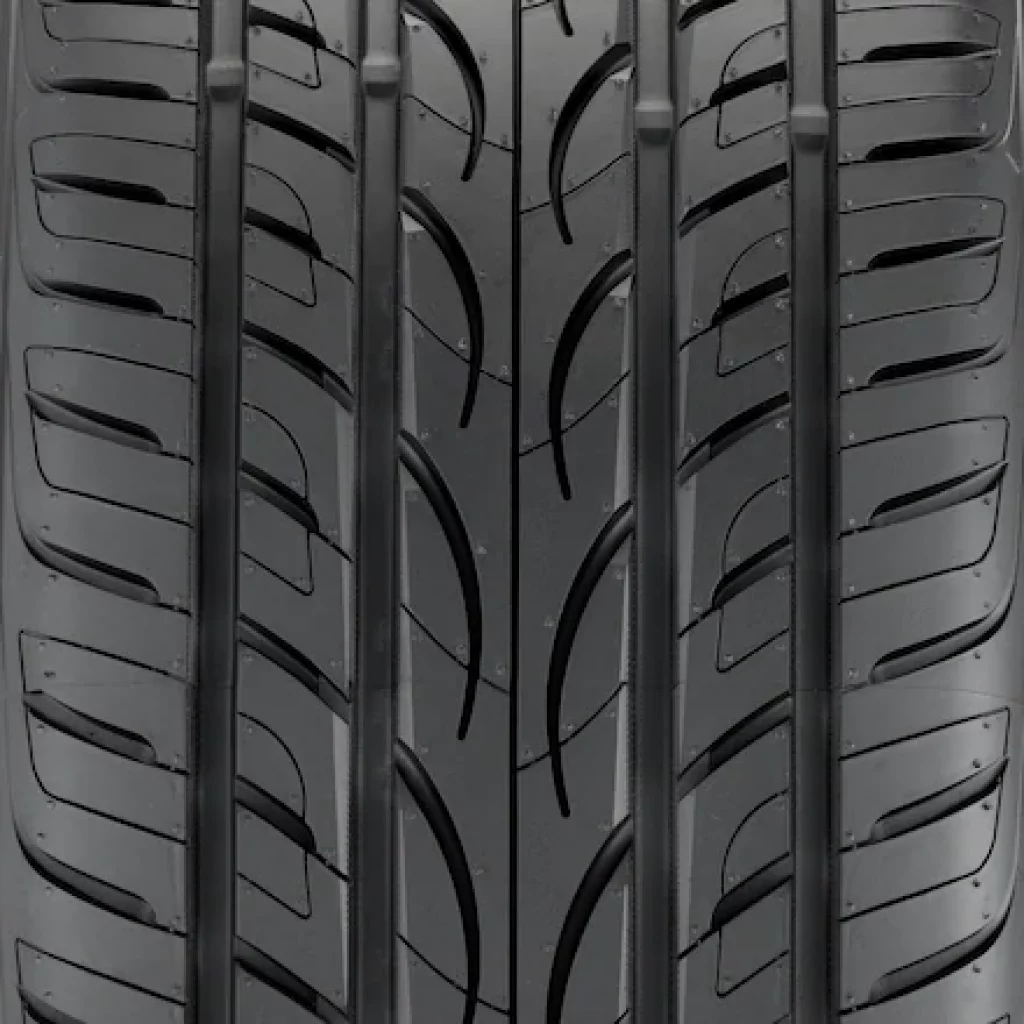 ZPS is only available on brand-name Yokohama models with self-supporting run-flat tires and a tire pressure monitoring system.
Pros
a great tire for all weather conditions
Has a long treadwear warranty
directional design provides crisp handling
Cons
may not grip the road as well as other brands
may wear quickly
Wet performance
Yokohama AVID ENVigor ZPS tires are designed with wet performance in mind. They provide great grip and wear better than original run flats. The tires have been tested and proven on wet pavement.
Dry performance
Yokohama AVID ENVigor ZPS are a great alternative to the original runflat tires. They have significantly better dry performance and seem to generate less road noise. Plus, they offer an extra 50 miles of leeway in the case of a flat tire. If you're looking for peace of mind on long trips, Yokohamas AVID ENVigor ZPS are a great choice.
Comfort performance
Yokohama AVID ENVigor ZPS tires provide a smooth, comfortable ride while delivering confident traction and predictive handling. These tires are ideal for Mini Cooper S drivers who are looking for a quiet, measured ride with low noise output.
Winter&snow performance
Overall, the Yokohama AVID ENVigor ZPS is an excellent tire for drivers who want a good all-around tire that can handle wet and icy conditions well. It has a long treadwear warranty and directional design that provides crisp handling. While it may not grip the road as well as other brands, it makes up for it with its long tread life and overall performance.
Relevant Video Test
Tire sizes & specifications
| Tire size | Load index/ Speed rating | UTQG | Max load | Max Inflation | Tread Depth | Tire Weight | Wheel Diameter | Rim Width Range | Measured Rim Width | Section Width | Tread Width | Overall Diameter | Revs Per Mile | Country | |
| --- | --- | --- | --- | --- | --- | --- | --- | --- | --- | --- | --- | --- | --- | --- | --- |
| 195/55RF16 | 87V SL | 560 A A | | 51 psi | 10/32″ | 25 lbs | 16 | 5.5-7″ | 6″ | 7.8″ | 6.5″ | 24.4″ | 850 | JP | |
| 205/45RF17 | 84V SL | 560 A A | | 51 psi | 11/32″ | 24 lbs | 17 | 6.5-7.5″ | 7″ | 8.2″ | 6.9″ | 24.3″ | 856 | JP | |
| 225/45RF17 | 91V SL | 560 A A | | 51 psi | 11/32″ | 28 lbs | 17 | 7-8.5″ | 7.5″ | 8.9″ | 8″ | 25″ | 832 | JP | |
| 225/50RF17 | 94V SL | 560 A A | | 51 psi | 11/32″ | 32 lbs | 17 | 6-8″ | 7″ | 9.2″ | 7.5″ | 25.8″ | 805 | JP | |
| 225/55RF17 | 97V SL | 560 A A | | 51 psi | 11/32″ | 30 lbs | 17 | 6-8″ | 7″ | 9″ | 7.2″ | 26.6″ | 780 | JP | |
| 255/40RF17 | 94V SL | 560 AA A | | 51 psi | 11/32″ | 29 lbs | 17 | 8.5-10″ | 9″ | 10.3″ | 8.4″ | 25.1″ | 828 | JP | |
| 245/40RF18 | 93V SL | 560 A A | | 51 psi | 11/32″ | 32 lbs | 18 | 8-9.5″ | 8.5″ | 9.9″ | 8.7″ | 25.6″ | 812 | JP | |
| 245/45RF18 | 96W SL | 560 A A | | 51 psi | 11/32″ | 31 lbs | 18 | 7.5-9″ | 8″ | 9.6″ | 8.3″ | 26.6″ | 780 | JP | |