When you realize that you have a flat tire, your mood can be spoiled for a whole day. Moreover, if you have to be somewhere in time, a flat tire occurrence can seriously change all of your plans for the day. Happily, if you have a full size spare tire (or donut), the problem is easy to fix. 
However, it's advisable to check for how much distance and at what recommended speed your full size spare tire can run. Usually you can find information inside of your vehicle's owner manual.
If you are using donut spare, the information can be found directly on its label.
Also don't forget to inspect your full-size spare tire (or donut spare) for any damage before placing it on your vehicle.
What Is The Full-Size Spare Tire?
A full-size spare tire is the same tire as your regular ones. While it has the same size, it provides you with durability and doesn't affect your vehicle performance.
Full-size spare tires nowadays can be found on many SUVs (like Toyota Fortuner, Jeep Wrangler and Hummer H2) and pickup trucks (Dodge Ram 1500, Ford F-150, Toyota Tundra). 
On SUVs full-size spare tires can be found on the back of the car, covered or uncovered on a special bracket. While on pickup trucks it can be placed either outside behind the cabin or even inside behind the seats or beneath the back of the vehicle.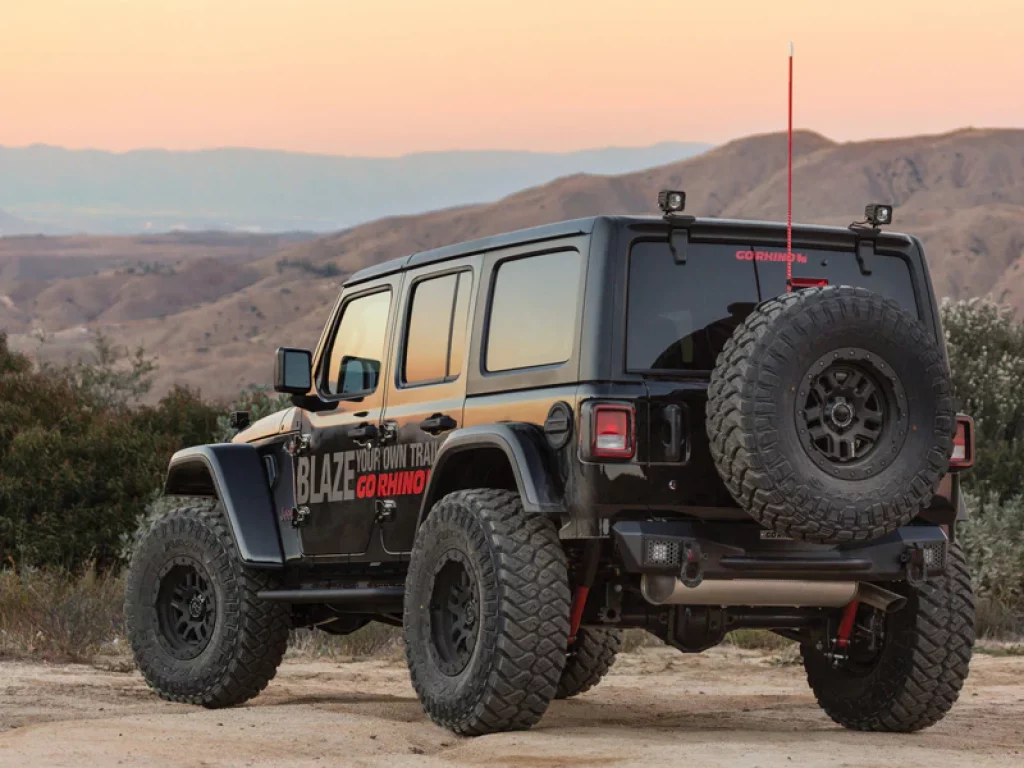 How Far Can I Drive On a Full-Size Spare?
Usually manufacturers of the vehicles that come with a full-sized spare tire don't mention how long you can use it. In most cases everything depends on the condition of the tread and rubber. 
Either full-size spare tire is used for a first or second time, it is good to inspect the tire to find out if it has any signs of damage, check it's pressure and add some air if needed.
If your full-size spare tire is old enough, worn, and has different cracks on its bead, it is advisable not to install it on your vehicle, while it can be dangerous to drive on it.
At What Speed Can I Drive on a Full-Size Spare Tire?
The optimal speed rating for your full-sized spare tire is determined by its overall condition. 
It is worth mentioning that the tread pattern depth on your full-size spare can slightly differ from the three wheels mounted on your car, meaning that it can affect vehicle's grip and behavior.

Try to find the best optimum speed, so as to minimize this difference.
What Is The Donut Tire (Space Saver)?
Donut or space saver is a tire that is much smaller than your standard one and it takes up much less space in your trunk. 
Some vehicles come from the factory with the donuts inside of the trunk (sedans, hatchbacks) or beneath the floorboards (minivans, small SUVs). If your vehicle wasn't equipped with a space saver, you can easily buy it from a car shop and put it in your trunk.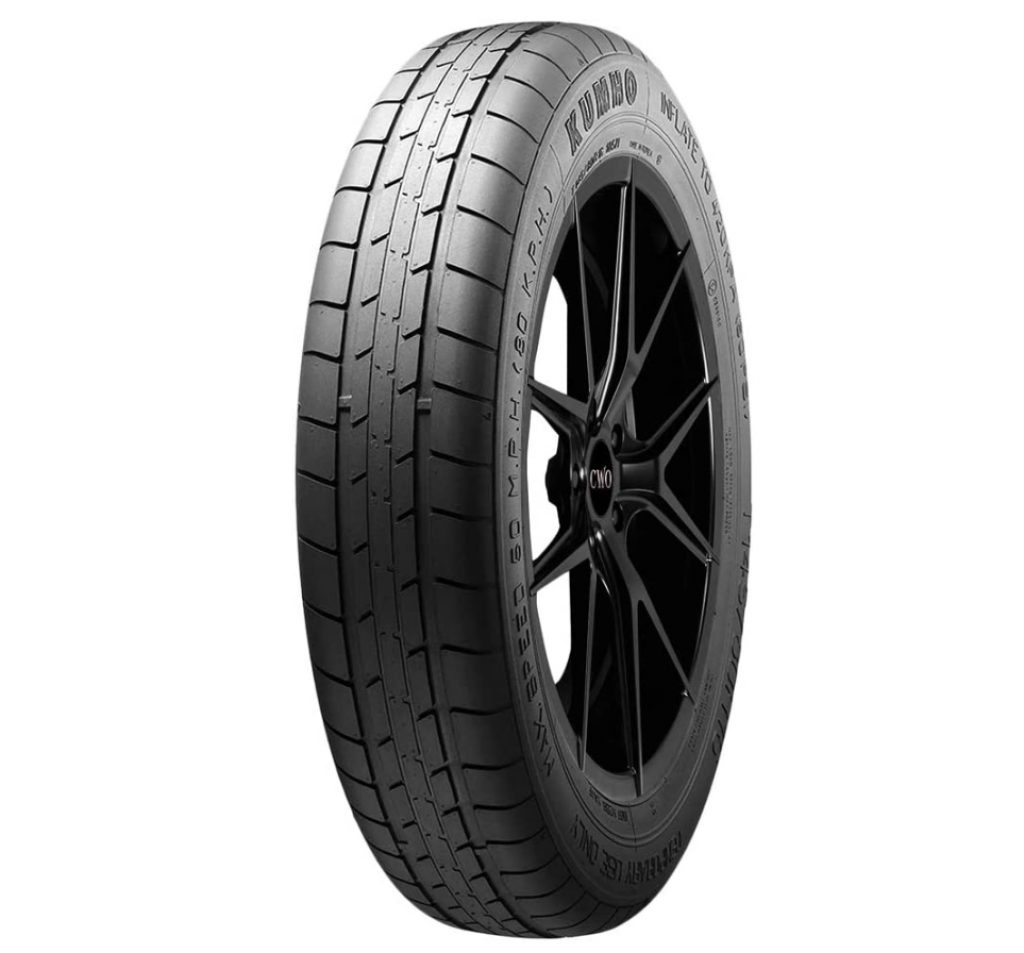 How Far Can I Drive On a Space Saver Tire?
Due to the small size space saver tire is not intended to be used for a long period. They are created in a way to let you get to the nearest service to get your flat tire either repaired or replaced with a new one. 
A great majority of space saver tire manufacturers usually specify a distance of 50 miles, while other donuts can pass even 70 miles. If not sure, check the label on a donut for more precise information. Do not exceed at any matter the maximum travel distance of a space saver tire.
At What Speed Can I Drive on a Space Saver Tire?
When you are using your vehicle on a donut spare, you'll have to decrease your speed to minimum. Try to avoid highway roads. If it is not possible, drive in the right lane and manage not make any unnecessary maneuvers from lane to lane. 
The optimal and safe speed rate for a donut spare is to 70 mph. You can even move at a lower speed, it will give you more confidence that you get to a car service or at your destination point.
What Is The Run-Flat Tire?
Run-flat tire was developed to allow you to drive even with a puncture to get to the nearest car repair shop safely. Even with air lost, run-flat tires will provide you with better vehicle control and stability on the road. Some vehicle manufacturers such as Mercedes, BMW, Cadillac, Lexus (Toyota) are equipped with run-flat tires from the factory.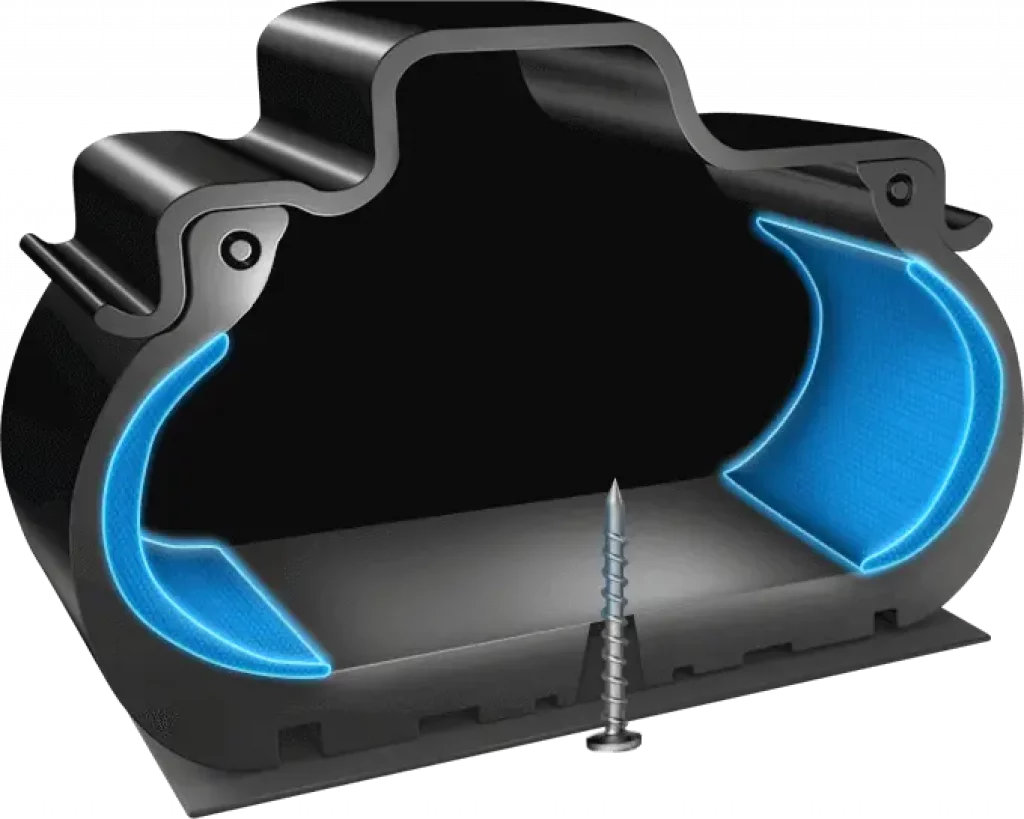 How Far Can I Drive On a Run-Flat Tire?
Most run-flat tires allow you to drive on them from 25 miles up to 200 miles. The best way to find the exact distance your run-flat tire is intended to pass, is to check the specifications which the tire manufacturer mentions.
At What Speed Can I Drive on a Run-Flat Tire?
Most run-flat tires manufacturers recommend to keep your speed rating no more than 50 mph. You can even drive at lower speed tobe sure that you'll definitely get to a service station with no additional issues.
Do I Have To Replace My Spare Tire?
If your spare tire is either a full-size or a donut, has any sign of damage or is old enough, you definitely have to replace it. Moreover, a lot of manufacturers of spare tires recommend making a replacement every six years. If your spare tire is much older, it means that it can't be maintained or exploited safely.
Moreover, it is advisable to check the prescribed pressure inside of your spare tire every six months with a pressure gauge to be sure that it is fine.
To Sum Up
If you have experienced a flat tire, a full-size spare tire is the best option. Don't hesitate to check its pressure and inspect for any damage, to be sure that it's fine.

While on a full-size spare tire you can drive as usual (taking into account that overall condition is good and tread pattern and tire type summer/winter is the same as other three on your vehicle), spare donut tire is only intended for taking to the nearest car service for further flat tire maintenance or replacement.